My new year's resolution is to see more shows. 52, in fact – an average of 1 per week. I've come to realize over the years that people outside of the music community just don't view going to shows as an option for an entertaining night out anymore. I'm curious as to why that is. I'm sure if I asked 10 people, I'd get 10 different answers – cover charges, crummy venues, loud rooms, ignorance of the band and the perception that people outside of the music community aren't welcome into the circle-jerk that Boston has become (sorry I'm not sorry, but it has, some of you should be chafing terribly at this point).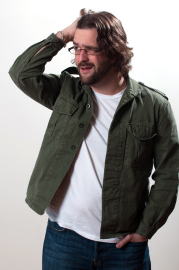 Even if I took all of those reasons as valid and accurate (and I don't), I still think they are not mutually exclusive to local music being a fun night out. So, I'm going to document the experience. This isn't a "band review" blog. One of my peers once made the irrefutable point that no one has ever reviewed a band and actually captured what they sound like or made any compelling case to anyone other than themselves about why the band was good or not. I could write a War & Peace-sized novel about why Sublime sucks harder than MegaMaid over Druidia and some townie asshole with a fistful of joints is still gonna give me the "well they sold more records than you, tough guy" argument. It's pointless.
This blog is going to be about the experiences – good and bad – of going out and participating in this community. I'm gonna talk about the people I see, the cover charges, the door people, the bartenders, the cost of drinks, the condition of the bathroom, the interactions I have with people – friendly and unfriendly – and I'm going to call people out by name unless the specifically ask me not to.
Despite the fact that I am active in two (and more to come) bands at the moment, I will not be writing this blog from an artist's perspective – to me that would be pretentious and inaccessible. I will instead write this blog from the perspective of a guy trying to enjoy his nightlife in the context of a local music scene. After 52 installments I will either have offered an endorsement for participating in our community, or I will have crafted a detailed condemnation of why our community is in need of repair. Today, December 31st, 2013, I can honestly tell you I have no idea which of those two will be the result this time next year and don't plan on actively tracking the narrative in-progress.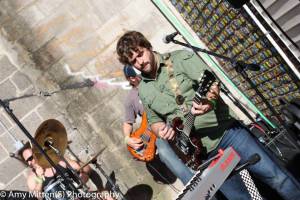 I have decided to accept the generous offer from New England-based Midday Records to host this blog for a few reasons: 1) They eagerly offered it when they learned of my idea; 2) They have consistently shown impressive follow-through on the business side of the ball when I've worked with them; 3) I sincerely believe they share my all-too-rare belief that "a high tide lifts all ships" when it comes to a music scene; 4) It gets me out of the web-admin game and lets me just focus on the writing.
I'm sure this will be met with the same eye-rolling skepticism that everything in Boston is met with, but I don't particularly care. I consider myself a student of the scene and I look forward to furthering my studies and sharing that research with all of you. I hope it's fun, I hope it's revealing and I can promise you it will be 100% bullshit free. …except I'm still gonna refer to myself as Mick Greenwood. So…99% bullshit free.
– Mick Greenwood
Mick Greenwood has been an actively performing and touring musician since 2006, serving as the longtime guitarist and manager for The Self-Proclaimed Rockstars and, more recently, for the newly-founded alternative band, The Interrobang as well. In addition to his work with those groups, Mick has also been the Music Producer for the internationally-televised talk show, The Steve Katsos Show for nearly the entirety of its 5 seasons. Prior to his work on that program, Mick also hosted the ill-fated "Pizza Monster" open mic for three years, a noted proving ground for musicians and comedians alike. Mick is currently a resident of Central Square, Cambridge – right in the heart of Boston's music scene. Mick struggled with writing this in the third person and Mick feels like a pretentious douche for having done so.