The last few days we have had the honor of being around some amazing people and watching some of the greatest acts New England has to offer. We all knew we would eventually be giving a long winded recap. And as per usual, we will tag every band, promoter, venue, etc. in the hopes that even one person checking this post out clicks on them and discovers something amazing.
Let it begin:

Saturday night we caught SixTenConnector, PALS and Viking Jesus – Kris Hansen over at Cat's (Pawtucket, RI). We, unfortunately, missed The Skinny Millionaires set and arrived as SixTenConnector were performing. (It is rare that we miss the opening band but sometimes when commuting from MA to RI you just do not time things properly! Skinny Millionaires are a Rhode Island staple in the folk rock scene and we strongly urge you to check them out.) SixTenConnector were a few songs into their set and there was definitely a feeling of instant regret for missing out on those first few tunes. These guys have been in the studio for some time and for months we have been hounding them for tracks. After watching their set, we are about to break into whatever secret lair these recordings are hold up in (Indiana Jones style) and confiscate them for the good of the world. Seriously, this is one top notch rock outfit.
Viking Jesus took the stage next with a level of talent that is simply awe inspiring. It is something else to watch Nick Iddon (who also plays in Malyssa & The Liberators) on drums and George Dussault (who also performs with The Rhythm Room & owns/operates Galilee Productions) on guitar. And, of course, Kris Hansen's vox were spot on. It was one of those sets that no matter how many songs they played it just was not enough. We were so impressed with their performance that if Midday decides to start a Management and Booking division, they will be the first door we are knocking on.
PALS closed the night out with a set of prog-rock like no other. PALS, fronted by Pat Keister, have been working the scene relentlessly. One of the few bands that promote as hard as we do. Needless-to-say, we have a deep respect for them. And that work ethic is paying off for them. We have seen them perform quite a few times and their set just keeps getting tighter and tighter. They have a confidence on stage that only comes from the experiences of tirelessly working the club and venue circuit. They have also been getting a lot of love from local radio stations 94 HJY and 990WBOB. Much deserved.
Another fantastic show brought to by BB Entertaintment. BB Entertainment is currently booking Cats (KCs Tap) in Pawtucket, RI and McNeil's Tavern in North Providence, RI.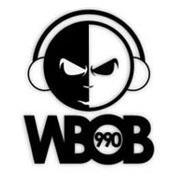 Monday night we headed over to The Spot Underground on Richmond Street in Providence, RI for another amazing night of music and comedy brought to you by our good friends (and one of Rhode Islands biggest internet radio stations) 990WBOB. Every Monday they have acts perform for a series titled Mondays On Blast. The entire event is broadcasted live over their station. Mondays line up was pure, straight-forward rock and roll featuring I Was Awake, SixTenConnector, Pistol Shot Gypsy, and Those Alone.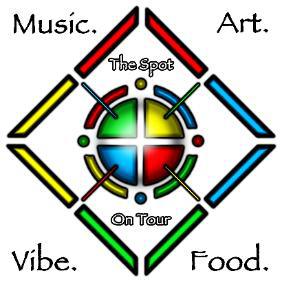 The Spot is quickly becoming a home away from home for us. Especially on Mondays for 990WBOB's events. Upon arriving to The Spot it is like showing up to a family gathering. A chance to see some of your extended musician family. This Monday night was no different. As we arrived the parking lot was full. Walking up to the door we spot some of the guys from Viking Jesus, Dave from 13 Folds Magazine, and the 990WBOB crew chatting with the guys from Torn Shorts and Northern Lands. After hanging outside for a few we ventured up to the club. One of the greatest things about walking into The Spot, besides that it is such a beautiful venue, is the familiar faces. We instantly spot Tim Batty, a local artist who sets up a table with his work every Monday night. We head to bar for our first round only to be greeted by Amanda (smile and all), who fronts Consuelo's Revenge and also tends bar at The Spot. Before we can even make it into the main room to watch I Was Awake's set we are stopped by Todd Bowes from Downcity Armory and The Difference Engine. This packed venue was quickly becoming a who's who of the New England music scene as we said hello to Kim of The 24 Hour Music Project, Nina from BB Entertainment, Rob Duguay of GoLocalProv/WBOB, Nathan from Vintage 1861, and then were surprised by our very own David Begin of Satellites Fall. A quick round of shots with the great Josh Willis, The Spots "Artistic Director", and onto the show. 
I Was Awake kicked the night off with one energetic set. We have featured these guys on our compilation series in the past but had not had a chance to check them out live yet. What a way to start the night. Their guitar work brings a prog element to their sound but they walk the line of rock, prog and even indie/alt very nicely. And singer Chris Harvey gave one hell of a performance. It sort of felt like we were watching some of the punk/hardcore bands we all used to love, like Thursday. He has that sort of look and energy. Perfect for the stage!
Between sets we ran into even more of New England's heavyweights. Al from ALMA MALA (formerly of Kanerko) & Alicia from New England Promotions, Jeff & Jodi from Echoes of Petra (an absolutely amazing band), Naomi from The Can's Nots, Jess & Pat from Nymphidels, some of our favorite people walking this planet, and then looking across the room we see the familiar site of Lisa Gourley with her trusty camera in hand. Heading back into the main room for the start of Those Alone's set we spotted our good friend, Marc Clarkin, from Motif Magazine and decided to crowd his personal space for a while to watch the rest of the bands.
Those Alone took the stage next. These guys have more of a 90's hard rock and grunge sound. Something they do very well. If you are a fan of artists like Alice In Chains than definitely check these guys out. They played a great set and we will be catching them live again soon.
Next, a break for some comedy. Doug Key brought the funny and introduced the lineup of some up and coming comedians. There are times the shift from music to comedy can be difficult. Not the case for this lineup. These comedians had the room in stitches from beginning to end.
Pistol Shot Gypsy were up next. They decided to play an acoustic set which initially had a few people in the room scratching their heads since this was such an energetic rock show. Energetic, straight-forward rock is where Pistol Shot Gypsy excels. And they were given such a great stage to bring it. Their fb posts often attest to their "tearing roofs off buildings" and "blowing holes in the sky" at their shows, well… none of that changed here. Not even the lack of electric instruments can keep these guys from rocking the house. Ronnie's voice was as soulful as ever. A stripped down set will not even tame that beast. The man can hit notes that other vocalists only dream about. And their recent addition of rhythm guitarist, Steve, (formerly of Stealing Gadsby) fills their sound nicely. They played a killer set. (Oh, and on a side note, not sure if we had a chance to congratulate their drummer, Stevie, on his recent wedding. Congrats man!) PSG also handed me their new CD "Better Late Than Never" which I instantly gave away. I handed it right to Marc from Motif Magazine and politely said, "You need to review this".
Last up were SixTenConnector. This time we caught their set from start to finish. What a perfect way to close out the evening. They killed it! Rock n' Roll at its finest. Most the members of the band have been in previous hard rock acts from the area and we are thankful they are still going strong. It is a pleasure to watch these guys live. Their crew is made up of some of the nicest and most appreciative people in the scene. They have come out to every one of our Midday Social events. They will actually be competing on Friday, August 16th at Platforms on Poe Street in Providence, RI as part of the "Perform at The Midday Social" contest brought to you by Midday Records. They will be performing in front of our celebrity industry panel of judges which includes Scarpetti from 94 HJY (host of SoundCheck and The Metal Zone), Marc Clarkin from Motif Magazine, and Denny Rochefort from General Assembly. (A local promoter).
New England nightlife is good to us. These artists, bands, venues, promoters, etc. work extremely hard so we can get nights out like this. Let us never take that for granted.
Lastly… Joe Ferro is the [email protected] man.