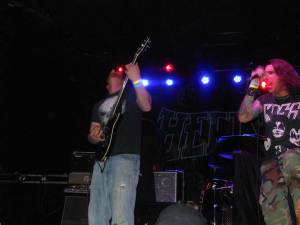 Recently, Midday Records began an Artist Development & Management division and one of the first bands we started working with were Pistol Shot Gypsy. For the uninitiated, Pistol Shot Gypsy are New England rock legends and have been tearing up the scene for many years now. Their brand of straight forward rock has never wavered. They stood steadfast as musical tastes and trends in their native Providence scene traded places at the top. Providence has a rich tapestry of genres and there is room for all types of artists but each genre has had its reign. Whether the scene was dominated by Folk, Americana, Indie, Punk, Hardcore, or even Metal, PSG continued to spread the gospel of unadulterated Rock N' Roll.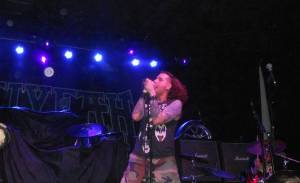 We've had our fair share of questions about putting our time and resources into a hard rock act since we are typically known for working with indie and alt acts. Our response is always the same: First, we support all hardworking, independent artists; as evidenced through our Midday Records Presents shows and The Midday Social. Second, we have been absolutely inspired by these guys. Recently, they've been faced with relentless obstacles and have conquered each one of them without batting a lash. Around the time we started working with the band they were plagued with internal conflicts, management concerns, booking and promotion issues, and even lineup changes. Lesser bands would have crumbled from the pressure under these circumstances. Instead, they pulled together, made some very tough decisions, and continued to move forward. We've seen first hand what PSG is made of. Their resolve is unrestrained. The term being thrown around the Midday camp is PSG 2.0. It's not the same band, but it's also not a new band. It's Pistol Shot Gypsy and they stand stronger than ever.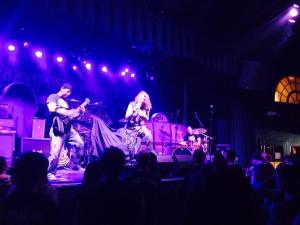 PSG are back where they belong: on the big stages, in front of hundreds, supporting your favorite national acts. They are tearing up venues throughout Providence, Boston, New York City, Philly and they'll be in many more markets soon. They are also writing and working on new material in the studio for an upcoming EP. Pistol Shot Gypsy are an unstoppable machine and they are simply the best at what they do.