The Bedroom Engineer: Welcome!
By: Christopher Brown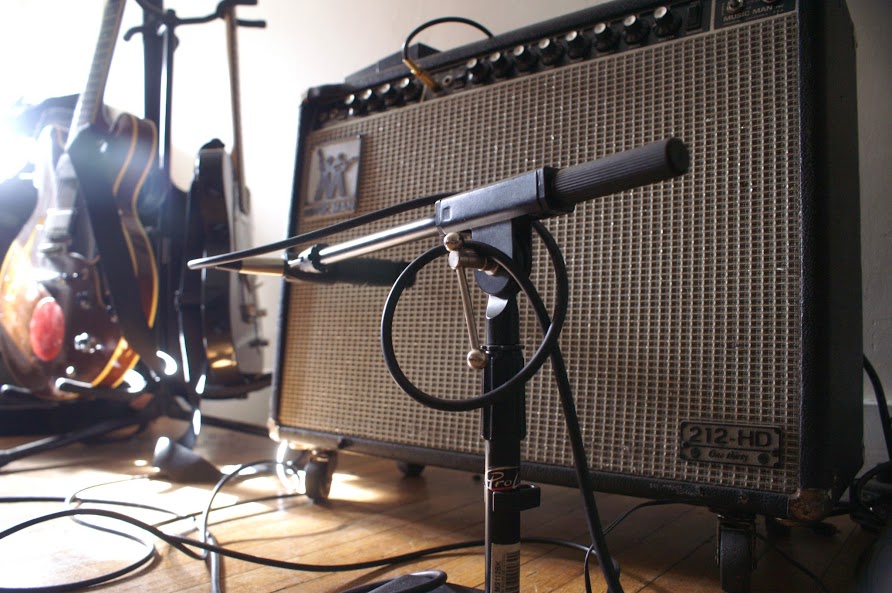 Welcome to the first installment of The Bedroom Engineer, a new semi-regular column at the Midday Records blog. In coming weeks, I would like to bring up a number of hurdles and triumphs that await the home recordist and hopefully spark some conversation and inspiration. To start, I would like to address a likely thought you may be thinking to yourself: "I have been using (insert digital or analog solution) for (insert timeframe). What qualifies this guy to be lecturing me about how to do things right?" I know I would be thinking the same. What I'd like to spend the rest of this article doing in preparation for the weeks and articles to come is to point out the problems I have with that very thought.
Problem #1: "Qualifications"
I do not see myself as being above nor below anyone else who has used a microphone to capture the sound of moving air. As I will discuss in a moment, the idea I had for this column was conversational in nature even if I provide the topic at hand and an introduction.
That said, my "qualifications" are a degree in Audio Engineering from The New England Institute of Art, sixteen years of experience ranging from the most professional of studios to the most slapdash of home recording environs, and hopefully something we share – a love of all things audio. I have recorded a whole ton of bands and I am sure to reference experiences and stories here; hopefully if I have experienced something and learned from it, it could be of benefit to you. I also perform with the bands Vary Lumar, Downcity Armory, and The Difference Engine.
Problem #2: "Lecturing"
The point of this column, and why I am so excited to get to work on it, is not to condescendingly discuss how things SHOULD be done. That is not entertaining for anyone, myself included. What I would like to do is (hopefully) provoke a few thoughts and open things up for discussion in the comments. Audio engineering, much like songwriting and performance, is a skill that reaps untold rewards from collaborative thought. Different perspectives can help both you and myself become better, more creative engineers.
Problem #3: "Doing things right"
This is a no-brainer. The only way to do things right in a recording environment is to get good sounds. If that involves using a radio shack mic with a blown diaphragm inside a piece of PVC tubing, so be it. Rules are made to be broken, and suggestions in this case are ideal for thought and hopefully starting points for inspiration.
In the coming weeks I have a number of topics planned for discussion. When applicable, I will be including screenshots/audio/video samples. I personally record into Logic 9 on a 2010 iMac, but most of what will be discussed should not be specific to Logic. In the cases that are, I will attempt to find equivalents for Pro Tools, Ableton, etc. I do not find platform to be important; I prefer using Logic on a Mac, but I know of engineers who make great sounding records using software I have not yet touched on – gasp – Windows computers (Hi, Phil Petrie!).
Thanks for sitting through this introduction, and I look forward to sharing ideas with you in the near future.