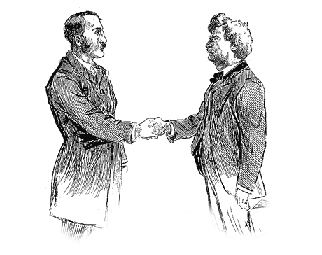 The first Midday Social, a music related networking event, was held at Platforms Nightclub in Providence, RI on Thursday March 14, 2013. We are proud to announce it was a HUGE success. We'd like to thank Scarpetti from 94 HJY, Pal from 990wbob.com, and Brian Poillucci of Evo Audio Group for speaking at the event. We'd also like to thank the mighty Chris Masson for his talents and for performing.
The place was packed and we had folks from all across New England in attendance. We had musicians of all genres. We had commercial, college, and Internet radio stations and personalities, music journalists and bloggers, promoters and talent buyers photographers, graphic designers, entertainment attorneys and artist managers, indie record labels, recording studios, and many more!
We are already planning our next event. We have many new ideas on how to make the next one bigger and better! We'd like to have more radio personalities, record labels, entertainment attorneys, and even festival coordinators, etc… If you are anyway related to the music industry please email [email protected] to learn how to get involved.
Some updates and changes we are working on for the next event include having color coordinated name badges that look like backstage passes. The system will be simple. For example, we may have a blue pass indicate a radio personality, red a promoter, green a journalist, yellow a musician/band, etc… This will make it easier for folks to network. For example, if you're an artist looking to put your CD in the hands of radio stations you'll simply look across the crowd to see all the blue backstage passes.
We'll also have a segment where we'll allow folks to get on the mic with the following format: "Hi, my name is____. I'm with ____. And I'm looking to meet ____. Come talk to me."
We're going to open up the back of the venue and put more tables to allow you folks (bands included) to set up merch and swag. Promoters can even set up a table with their calendars and book bands right on the spot.
We'll have food at the next event. Possibly a cookout style hamburger and hotdog set up. We'll have a food bracelet you'll be able to purchase for a small price and eat as much as you'd like for the night.
We'll also have a separate raffle section. You'll will be able to enter into specific, individuals raffles. The raffles will be 50/50. 50 percent will go to help support the artist who donated the item and 50 percent will go to help cover costs of the event.
And we'll have Narragansett beer this time along with other drink specials.
These are just some of the ideas we have to improve the event. We'll continue to play music over the house system from the artists in attendance (Though, we'll have a dedicated DJ for this.) And we'll have more talented acoustic musicians performing. And, of course, this will remain a FREE event.
Be sure to like our facebook pages for future updates. The Midday Social and Midday Records.